Tundra & Snow
Arctic Handknitted 80% Qiviut / 20% silk
We are happy to introduce the new Tundra and Snow line which differs from our traditional line in that it is knitted from a yarn made from 80% qiviut and 20% silk, in member-designed patterns, incorporating the natural qiviut color with a beautiful bleached white.
Pom-Pom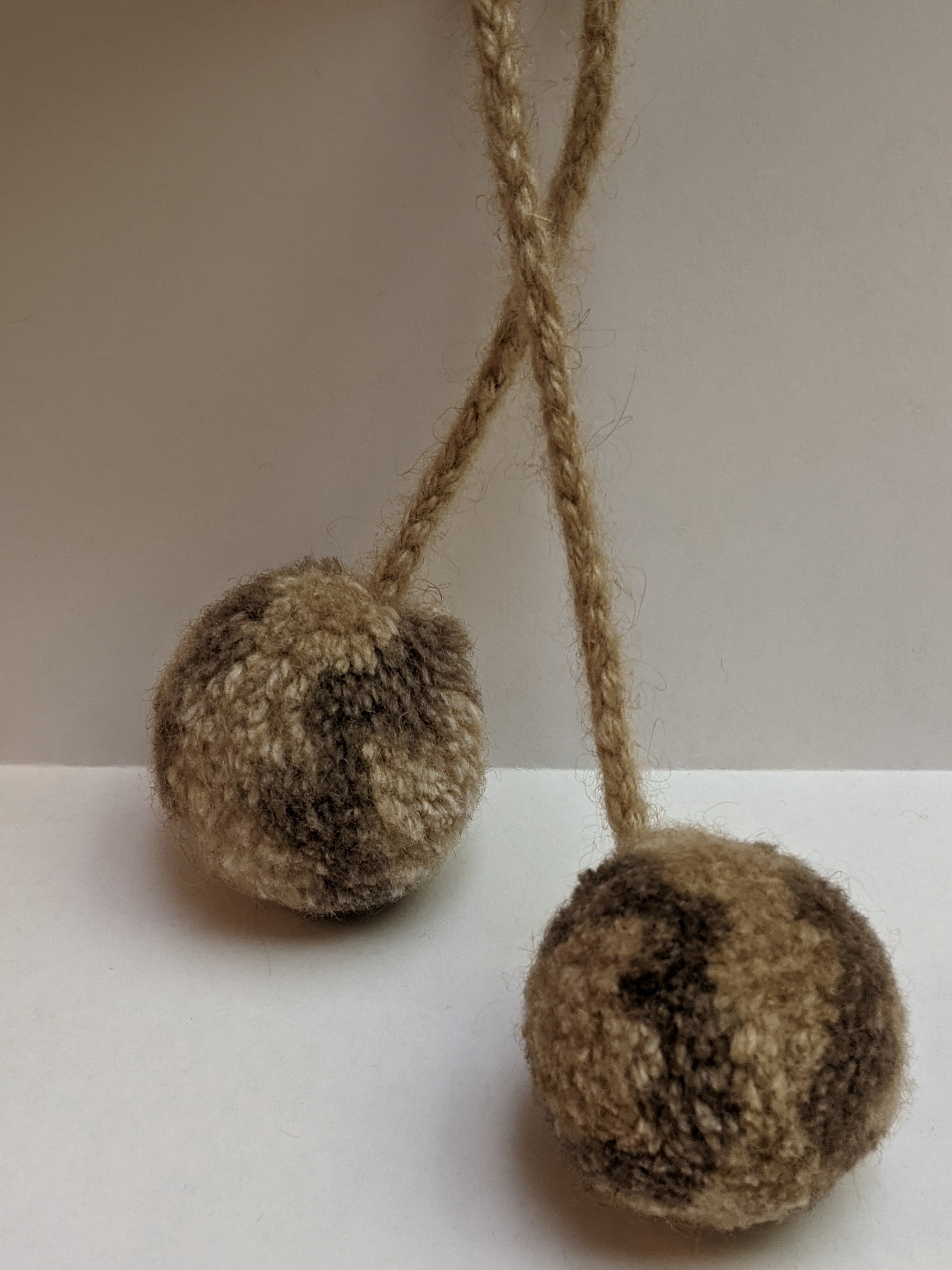 The Pom-Pom can be added to the top of any hat. Each Pom-Pom is different and made with the Tundra and Snow yarn to match any hat you want to add it to.
Sunburst Cap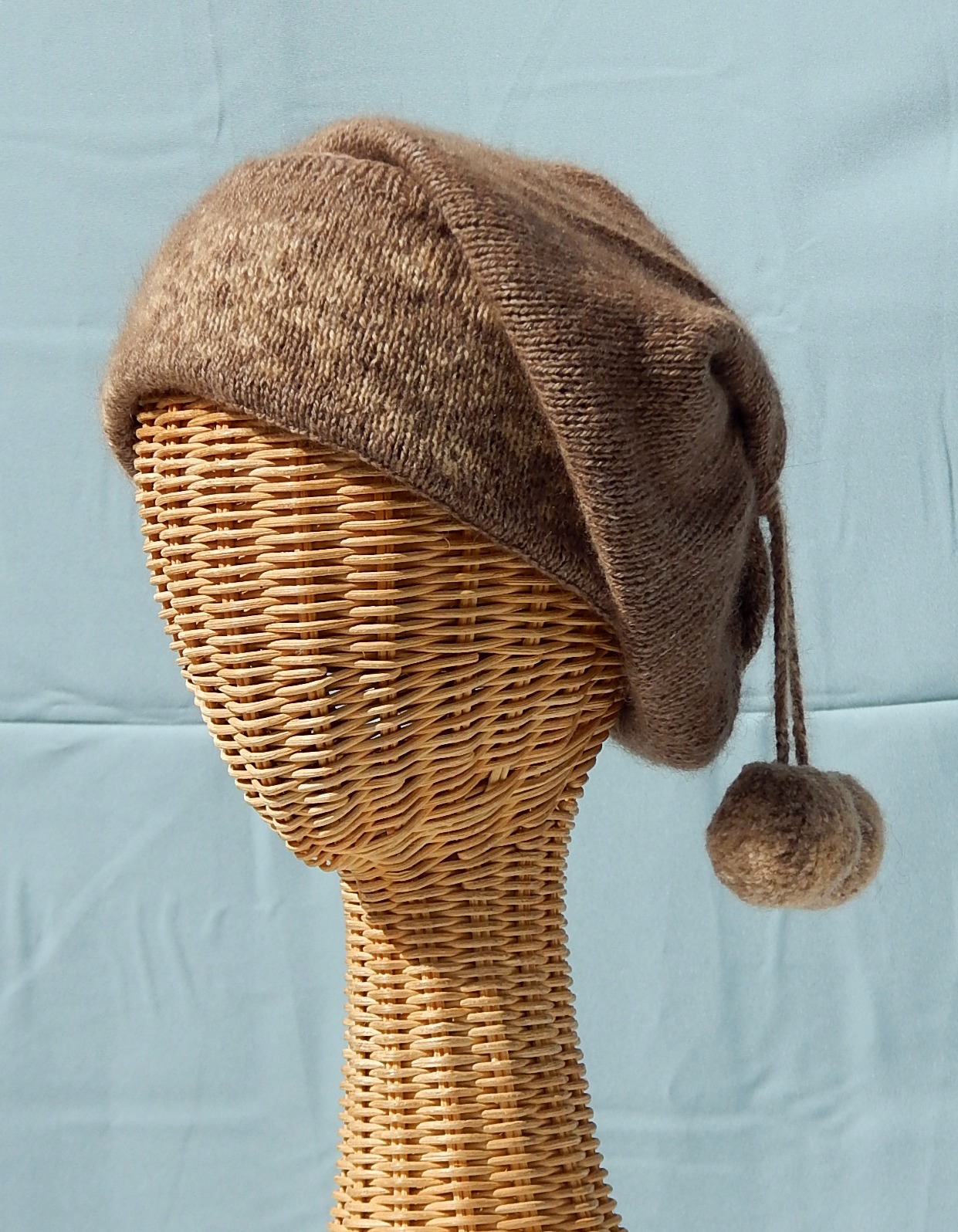 The Sunburst cap, has a larger crown which can be worn in several ways. Shown with the extra pulled down and a Pom-Pom. Pom-Pom can be added with an extra $15 charge Also, please state Small, Medium, or Large in the Comments area when placing an order.
We do not sell the fiber, patterns, or the yarn used by our members.
We have a limited quantity of BULKY QIVIUT yarn which we are making available in a Cap Kit.
» Shop Cap Kits