Gifts &
Cap Kits
Exclusive Qiviut gifts and miscellaneous items
Cap Kit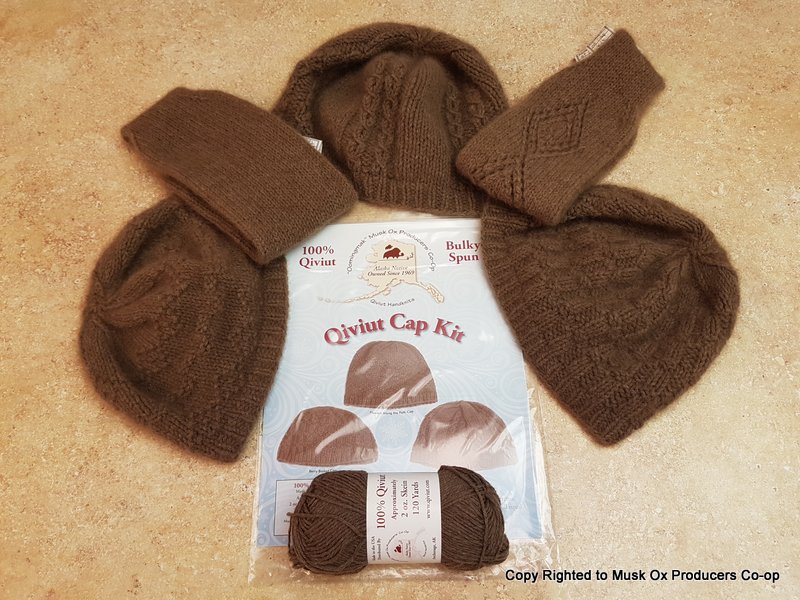 *Special Discounted Price Through March 31st* Normally $90 Kit includes: One 2 oz. skein of BULKY spun yarn, three cap patterns, and 2 headband patterns. The skein is enough for one of the five patterns. This is NOT the yarn that our knitters use, but is a heavier weight and thicker yarn. Add $18 for shipping & handling (Inquire about wholesale)
1 Oz. Premium Qiviut from Wild Alaskan Musk Ox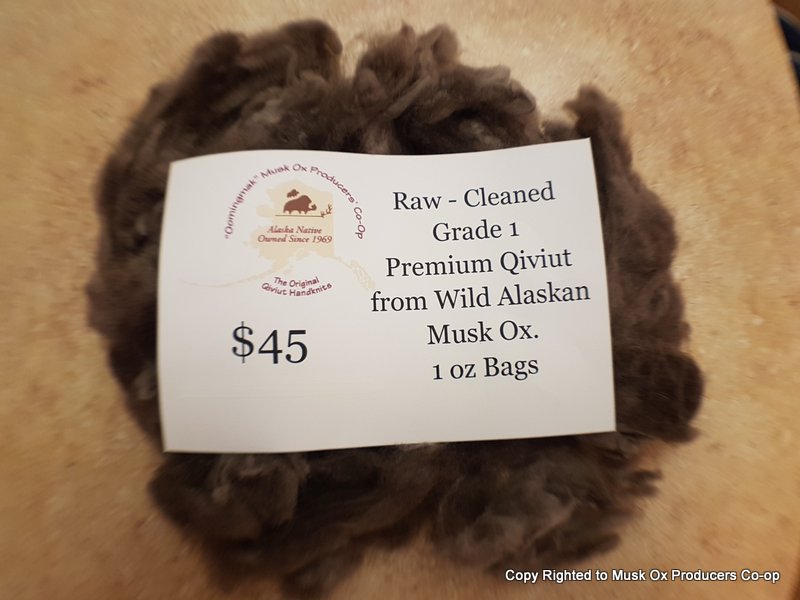 Another first for the Co-operative! We are selling a limited quantity of our Premium Qiviut Fiber (Grade 1) from Wild Alaskan Musk Ox. Each bag has one ounce of hand cleaned Qiviut. Fiber has been cleaned of guard hair (some sub-guard hair remains) and vegetation. This is un-scoured straight off of the Musk Ox Fiber.
Reusable Oomingmak Musk Ox Producers Polly Pro bag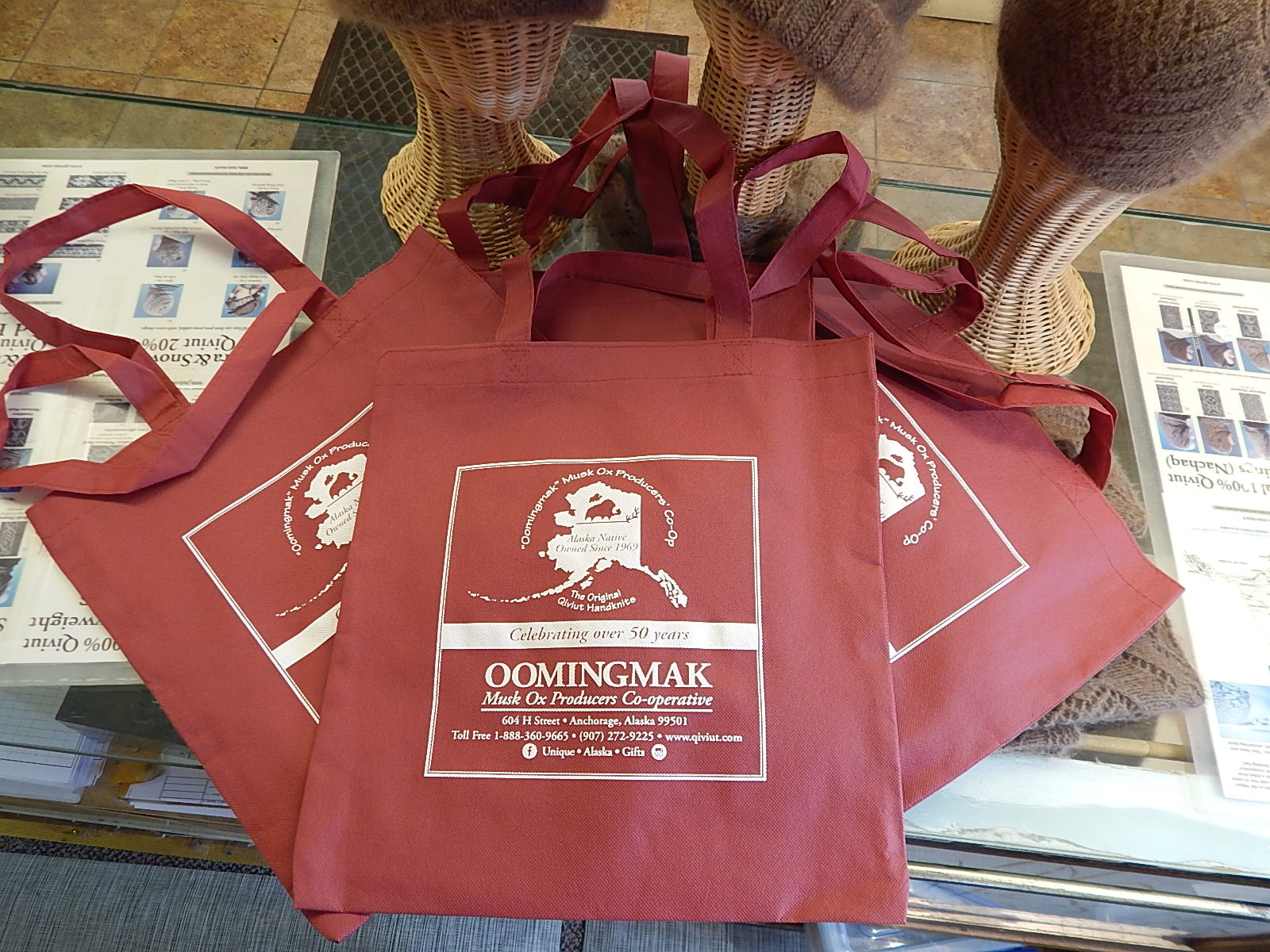 *NOTICE IF YOU ORDER JUST OUR BAG, THE PRICE YOU SEE FOR S/H IS NOT CORRECT. IT WILL BE ADJUSTED AT TIME OF PROCESSING* This bag is roughly 14.5"X 13.5" featuring our logo prominently on the side. It is constructed out of polly pro.
1 oz. Lace weight Skein of 100% Qiviut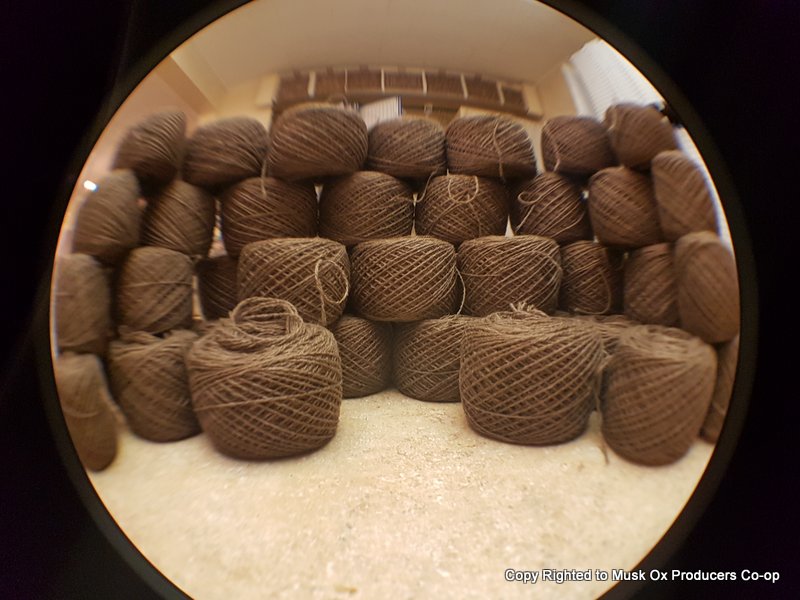 For the first time in the 49 year history we are offering a limited quantity of 1 ounce skeins of 100% Qiviut lace weight yarn! Each skein is approximately 171 yards and weighs one ounce. One skein is enough to do a nice hat with a small cuff or a neck gator, but get creative!
Alphabet Postcards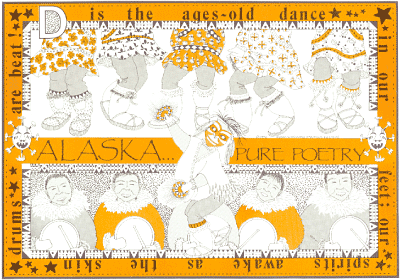 A set of Susan Springer Postcards (A - Z) Depicting an Alaskan theme for each letter of the alphabet(Inquire about wholesale)
We do not sell the fiber, patterns, or the yarn used by our members.
We have a limited quantity of BULKY QIVIUT yarn which we are making available in a Cap Kit.
» See Above