Start Shopping
Sent from Alaska, right to you!
Alaskan Qiviut Handknits
Oomingmak is the Alaskan co-operative that has brought exquisite Qiviut items to you as a unique northern gift since 1969. It is owned by approximately 250 Native Alaskan women from remote coastal villages of Alaska who knit each item by hand. Each village has a signature pattern derived from traditional aspects of village life and the Eskimo culture; they may come from an ancient artifact or a beadwork design.
Qiviut (pronounced "kiv-ee-ute"), the downy-soft underwool from the Arctic musk ox, is shed naturally each year during the spring months. Eight times warmer than wool and extraordinarily lightweight, Qiviut is one of the finest natural fibers known to man.
All of our items are 100% Qiviut and in the natural color. The caps and scarves made by the knitters are as comfortable to wear on cool days in a warm climate as they are in chilly weather. Unlike wool, Qiviut is not scratchy and will not shrink in any temperature of water. It can be hand-washed in any mild detergent and will last for many years.
Its officially the summer tourism season! We are excited for all of our cruise visitors and self-touring explorers. We will be closed Saturday June 3 due to staffing issues.
Cap Kits are back! Thank you for your patience while we got the new kits spun and put together.
We are still lower in stock than in past years, but the members are sending knitting in as fast as they are able. We will keep the website up to date on what we have availble. If you are looking for something specific please give us a call at 907-272-9225.
Watch Our Video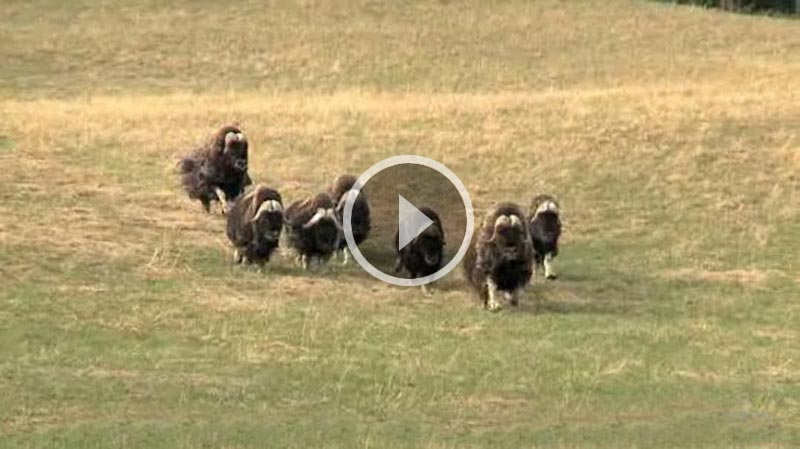 As featured on
Alaska.org
- The Alaska Vacations Site
Location:
604 H Street
Anchorage, Alaska 99501 (map)
Hours:
Current Hours
Monday - Saturday 10am - 6pm
Closed Sunday
Phone:
Toll-free: (888) 360-9665
Anchorage: (907) 272-9225
Fax: (907) 258-4225